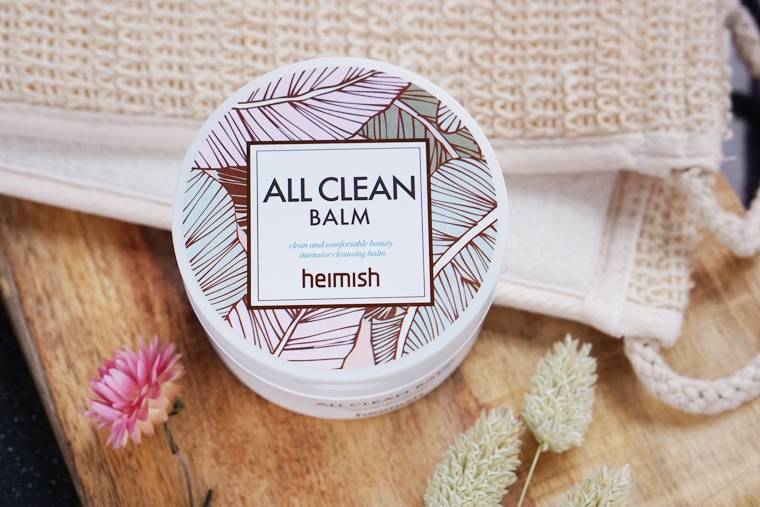 Review: Heimish all clean balm
As you might know, I have a soft spot for Korean beauty products and oil cleansers, so the Heimish all clean balm was - because of the many favorable reviews on the internet - on my list to try. It is a cleanser that cleanses your skin in three phases, nourishes and at the same time calms you down with some amazing oils it .
In terms of texture, this balm is somewhat reminiscent of an ice cream sorbet, but in reality it is a cleansing product that starts as a balm, turns into a delicious oil due to the heat of your skin and turns into a soft milk when it comes into contact with water, that you can rinse off. Simply warm a little (a little goes a long way!) Between your fingertips, massage gently over your face and then let it dissolve into a milk. Wash with some water and wipe with a washcloth. You can safely run it over your eyelids without being left with irritated eyes. This way you can remove all your make-up, from foundation to waterproof mascara, in no time. And a big plus: your skin also feels nice and soft and supple after dabbing.
In terms of ingredients, it contains a fine mix of shea butter, vitamin E, various essential oils with a calming effect, juniper oil, coconut extract, lotus blossom extract and rose extract. Good to know: this cleanser does not contain alcohol, parabens, silicones and sulfates.
The Hemish all clean balm comes in a nice large pot with 120ml content, has a handy folding lid, comes with a spatula for hygienic use and smells wonderfully soothing. Such a soft wellness scent that reminds me of a hammam. Love it!
Love,
-Desirée