3 Step Sensitive Skin Care Routine

Finding the right skincare routine is fun, taxing, full of trials and errors, surprises and let-downs. For sensitive skin it can be even harder feeling like there are limitations on which products to use. Luckily Korean skincare offers many products suited for sensitive skin so you can build your sensitive skin care routine easily. Keep in mind everyone's skin is different and all the products mentioned may not be suited for you but you'll get a general sense of products that may work. For now, I'll just go over a few products, guidelines, and a general routine.
Sometimes the right way to start is to just take a moment and press the brakes on loading up on all the products on your wish list (don't worry that snail essence isn't going anywhere) and if you're feeling overwhelmed by all the unbelievably gorgeous skincare products out there, then it's okay to take a breather and keep it simple. Sticking to 3 basic steps and building up from there is perfectly fine. You should always feel comfortable with the products you are buying and feel confident about your skin decisions. Let's take a moment and go through these 3 simple steps together.
Welcome to the 3 Basic Steps in a Sensitive Skin Care Routine
Step 1: Water Based Cleanser.
Used to clean your face before applying your next steps.
Step 2: Moisturizer
Used to provide hydration and calm skin.
Step 3: Sunblock
Absorbs or reflects some of the sun UV rays, which provides protection to your skin.
Remember we are taking baby steps here, you have to learn how to crawl before you take those 10 steps. Some great beginner sensitive skin products are: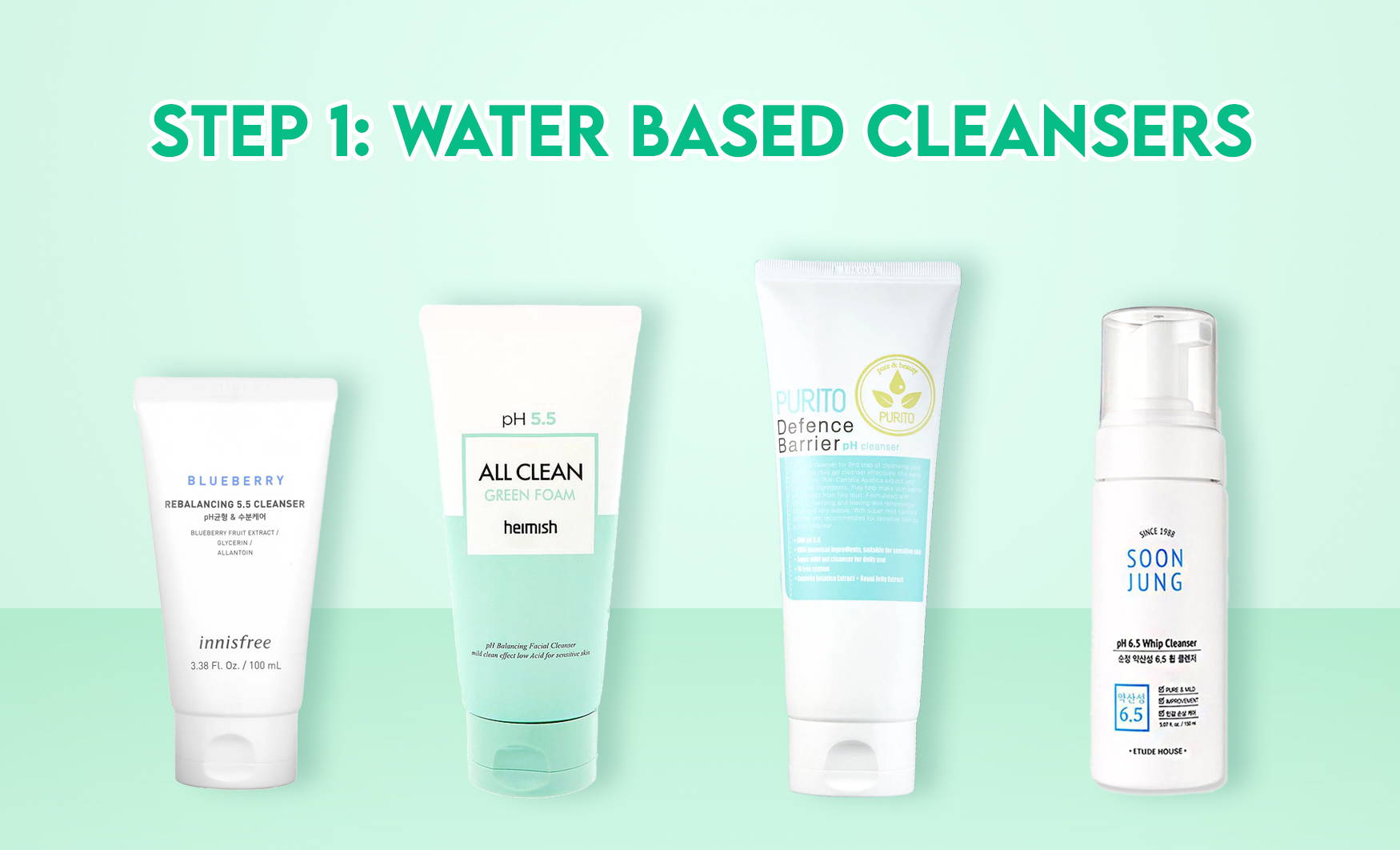 Step 1: Water Based Cleanser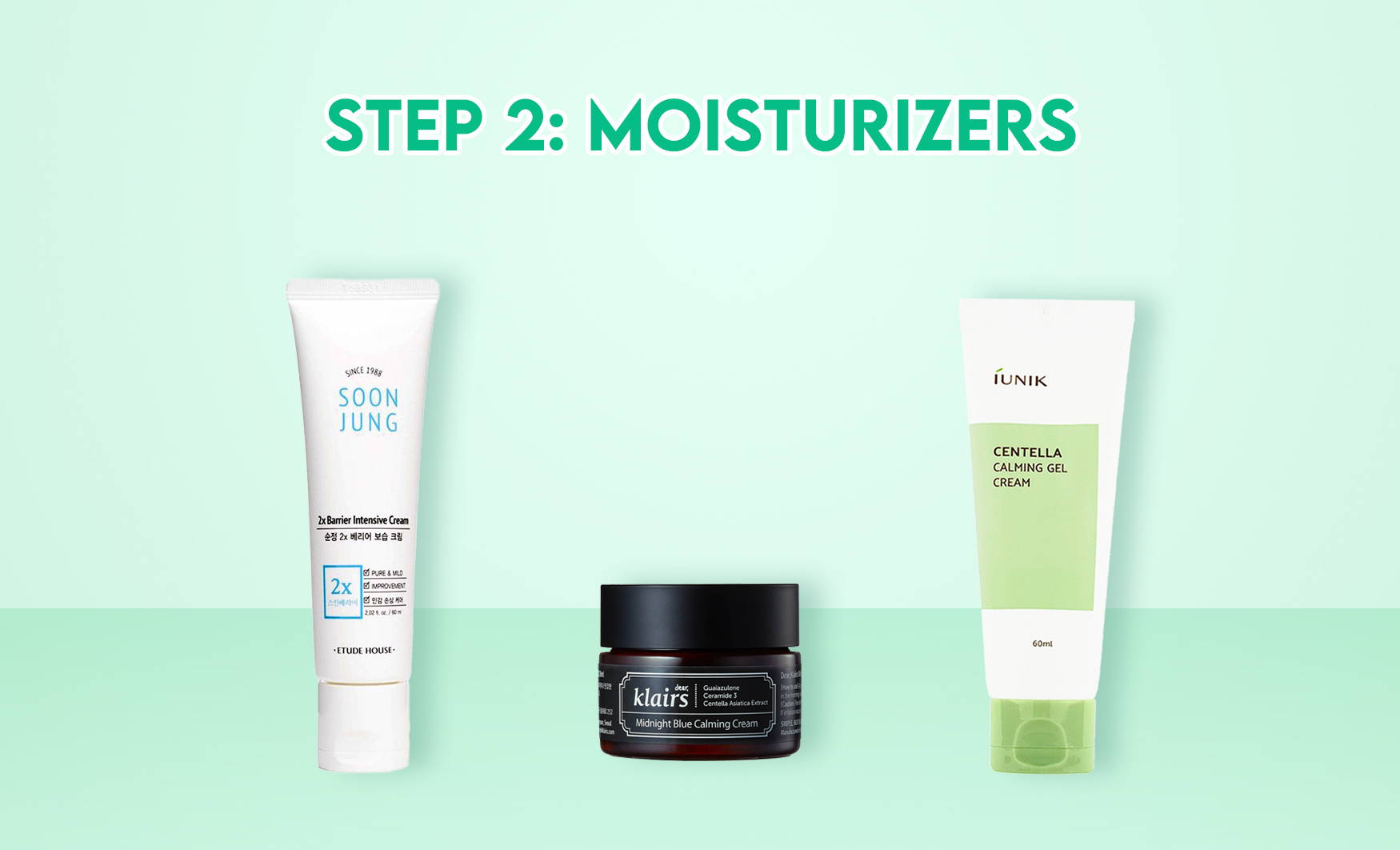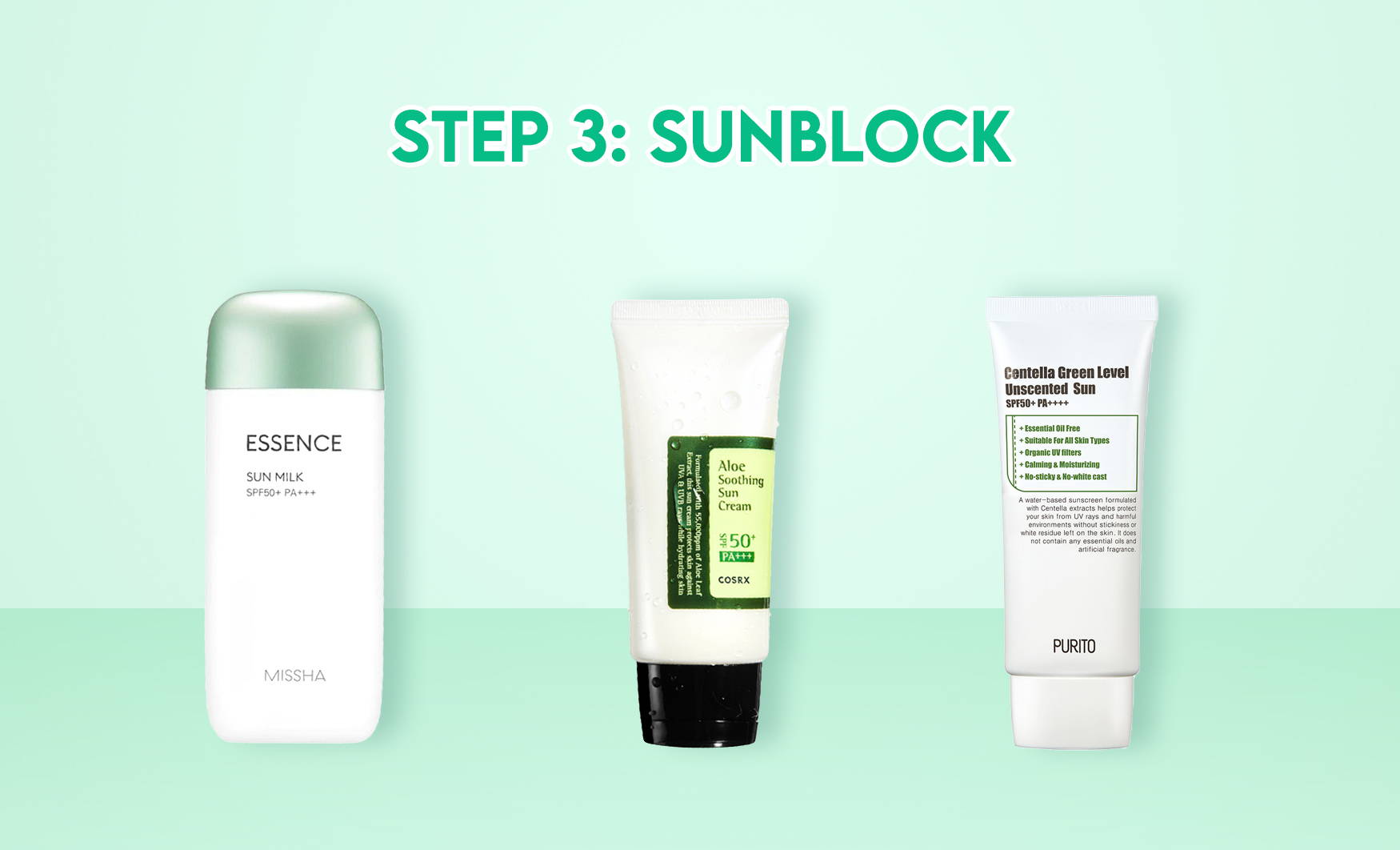 Missha - All Around Safe Block Waterproof Sun Milk
A thin sunscreen that dries down with a slight matte finish. Subtle white cast but does well under make-up. Good for long outdoor exposure, is waterproof and great for higher activity. Contains alcohol, so be careful applying close to the eyes, has a heavier scent. Is is a high coverage SPF.
Final Tips For Your Sensitive Skin
Remember, figuring out your morning/evening sensitive skin care routines takes time. Understand everyone's skin is different, and you might only use 3 products that work for you and that's okay. Or you might find 10 products that work and this is also okay.
First we need to understand your skin; this means some days you might want to just do the basic steps and there's nothing wrong with that. It could be in the mornings especially you might just want to wash with water, and that's alright. If it suits you, then go with it. When in doubt, just go back to the basics and keep it simple and slowly build up again.
These are just some suggestions on where to start your skincare journey. Everyone is different and that's what makes skincare fun, we get to learn from each experience, compare each let down, and celebrate when we find what works. Learn to build it up, test it out, and be patient with results.
Remember you're already beautiful, instead do skin care as a way to show your skin you care.
-Monica